Sefton Economic Forum.
The Sefton Economic Forum is the key business event that is held in Sefton twice a year. It is a great opportunity to hear about what is happening for businesses in Sefton, and to network with other business owners. There is also the Growth Hub Marketplace where businesses can see what help and support is available across the Liverpool City Region.
If you would like to find out more, call Dom and Sharon on 0151 934 3452 or email on investsefton@sefton.gov.uk
Have I Got News for You in Netherton 8th June 2018
The Park Hotel was the setting for the Sefton Economic Forum in June. Guest Speakers included Tony Evans, former football Editor from The Times, Robin Tudor from Liverpool John Lennon Airport, Peter Moore from Sefton Council on future supply opportunities with the Council and how local businesses can access them. Rob Capleton from International Business Festival talked about the SMART technologies available at the Festival.
If you were feeling peckish, there was high quality cheese and and artisan crisp breads to sample from Elite Food Cheese Importers Ltd and PlainTasty Ltd. Both businesses have had support from InvestSefton under the Business Growth Programme.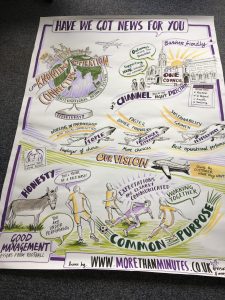 Opportunities Landing in Southport 17th November 2017
The Autumn Economic Forum was held at the Ramada in Southport. Guest speakers BLISS hotels, new owners of the Ramada, Pete Sandman, Head of Visitor Economy from Liverpool LEP, Robin Tudor from Liverpool John Lennon Airport and Julie Swarbrick Growth Programme Business Adviser. Each presenter gave a great insight at how tourism is great for business.
Light entertainment was provided by a local magician David Burgess who has been working with InvestSefton Growth Programme.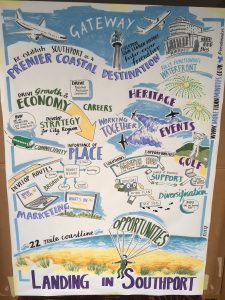 The Future for Business is Digital 19th May 2017
The Sefton Economic Forum in May focussed on digital technology, and how it is fast becoming the biggest tool for companies. The Forum explored how to make the most of digital technology in your business, and how it can help your business to grow. The Forum was followed by the Growth Hub Marketplace, giving delegates the opportunity to browse the available funded business support from across the Liverpool City Region.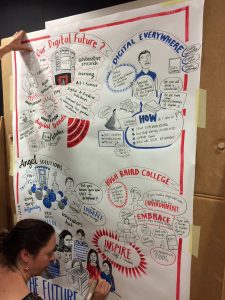 Brexit, the Economy and Sefton 25th November 2016
Businesses across the LCR region descended on Crosby Lakeside to find out more about the future of the borough and Brexit at the Sefton Economic Forum. The event featured talks from business leaders actively finding out how our economy is changing following Brexit and making sure that they are ready for any challenges they may face.
Presentations from the day:
Simon Hooton (Director, Regeneris): 'Sefton Economic Assessment and Strategy'
Christian Spence (Head of Research & Policy, Greater Manchester Chamber of Commerce): 'The UK Economy and Brexit- What does it mean?'

If you attended the event and did not complete an evaluation form then you can download a copy here and return to us at info@investsefton.com, thank you