Sefton Growth Hub and Business Growth Programme
Sefton Growth Hub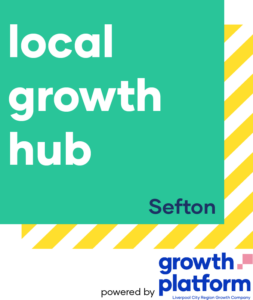 The Local Growth Hub service is part funded by the European Regional Development Fund (ERDF).
The Sefton Growth Hub is run by InvestSefton. We can provide support and advice to help you grow your business in Sefton, providing a single point of contact for businesses, providing access to trusted business advisors, investment advice, events and specialist networks and forums.
Our dedicated team can provide tailored advice including business planning, helping to find new sites or properties, developing skills and training, guidance on accessing finance and we also offer a wide range of events and networks which are free for Sefton businesses to attend.
No enquiry is too small for Sefton Growth Hub. We are here to help.
Any Business, any size, any sector.
For more information about Sefton Growth Hub please contact Dominique or Sharon on 0151 934 3452 or email investsefton@sefton.gov.uk
Business Growth Programme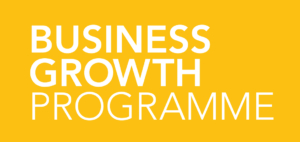 Through our Business Growth Programme, Sefton SMEs (1-249 staff) can be eligible for up to 12 hours of funded business support.
What is the Business Growth Programme?
The Business Growth Programme is funded from the European Regional Development Fund (ERDF) and offers fully-funded direct advice and guidance to local SMEs that is designed to build their confidence and capacity, and give them a clear route to growth and sustainability.
What does the Business Growth Programme offer?
Following a free diagnostic of your business, we will put together an action plan to help you realise your growth ambitions and identify any issues that may be standing in your way.
We can then offer your business further fully-funded support in a range of areas, including tendering, websites, marketing and sales, finance, health and safety, HR and more.
Who can access the Business Growth Programme?
If your business is based in Sefton, already trading and employs less than 250 people, you could access the Business Growth Programme.
More information:
Please contact Dominique or Sharon for more info on 0151 934 3452 or email investsefton@sefton.gov.uk