International Festival for Business 2016- Southport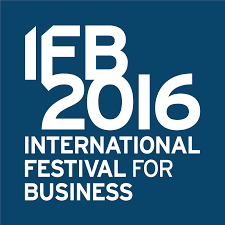 On 13th June 2016, what is proposed to be the largest international festival for business globally returns to Liverpool for 3 weeks.  If you and your business in Sefton wish to take advantage of this great opportunity to identify real opportunities; to do deals and share knowledge – then you need to be there.
This event will give an early insight into what is on offer and show you how easy it is to engage with this free to attend event.
Film: What Is the Biggest Business Festival in the World All About?
Overview of IFB2016 (Lessons learnt from IFB2014).
Business Club and Opportunities for You.
How to Register for Business Matching Service and how to create deals.
Our partnership with UKTI
Actions to take away
Q&A
IFB2016 in Liverpool – Why wouldn't you be there?