Infrastructure
Investment and Infrastructure Priorities
Sefton is home to a number of national and strategic assets which lie at the heart of the city region's prosperity – the Port of Liverpool at Seaforth, the maritime cluster of port-related businesses, important employment centres including Dunnings Bridge Road and Southport Business Park, a rejuvenated Seafront and Town Centre in Southport, major visitor destinations including golf, events and the award-winning natural coast, location of choice for household name companies such as Santander and Fujitsu, a data communications hub (Hibernia Atlantic), a major Office Quarter in Bootle with the headquarters of the Health & Safety Executive, and three Further Education learning and enterprise sites.
Our aim is to prepare the area for further private sector growth, rebalance the economy and bring to Sefton:
New jobs and skills
Inward investment
Business starts
Growing businesses
New and refurbished employment sites
A dynamic Southport Tourism and Business Improvement District
A 21st century College & Office Zone in Bootle
A thriving maritime cluster around the Port
A prosperous rural economy
Superfast Broadband
Low cost, low carbon business premises
Upgraded highway and rail transport infrastructure, including improved surface access to the Port and Southport
Housing renewal
Clean green living environments
Local jobs for local people from all of the above opportunities
More and better opportunities for young people
The Council is preparing an Investment Priorities Framework and we will publish it once approved by the Council on this page. There Framework will focus on a number of priorities including;
Town Centres
Bootle and Southport
Dunningsbridge Corridor and Port expansion
Sefton's Natural Coast and Rural Economy
Transport Infrastructure
Environmental, Utilities (Energy and Power)
New Homes
Business
Employment and Training
Within the borough there are two spatial narratives making the case for investment on a number of fronts. These areas are Bootle and South Sefton, and Southport. These priorities are supported in the Local Plan.
In these spatial areas there exists the potential for major private sector led investment in supporting an Agenda for Growth at the Port and our major employment land sites such as Dunningsbridge Corridor and Southport Business Park.
There exists in both these areas the potential for combined heat and power and low carbon employment opportunities. This would provide a partial response to rising energy prices and issues regarding power supply inadequacies from time to time. There is also scope to build further digital infrastructure support (as part of a 'Smart City' Region Initiative). Sefton currently enjoys a landing point at Ainsdale from a high speed/high capacity fibre optic cable and associated data centre linking the borough with the USA via Boston. In addition a further higher capacity cable linking the borough to the USA via New York and high speed connections across the UK to Europe. Connectivity to existing data centres (for example on Bridle Road) would facilitate growth in associated sectors as these act as growth hubs for the borough.
These sectoral areas of low carbon and digital are expected to be part of the LCRLEPs priorities for funding support.
Bootle and South Sefton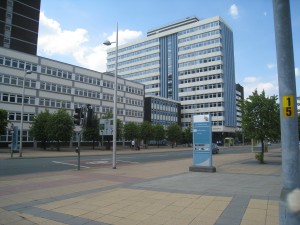 Sefton Council and its partners LCC and LV are seeking the LCRLEPs support for investment in the North Liverpool and South Sefton Strategic Regeneration Framework (SRF) geographical area, plus the zone of influence recognised by an expanded port, in Seaforth, Waterloo and along the Dunningsbridge Road, A5036 employment corridor, which represents the main access to and from the port. Importantly Port expansion is recognised as a key transformational project in the Liverpool City Region (LCR) City Deal, by the Local Enterprise Partnership (LEP).
Unlocking investment along the Dunningsbridge employment corridor
A study will be prepared to provide a clear direction in helping the Council play its part in helping unlock Employment Land and Property development opportunities along Dunnings Bridge Road. The way forward once agreed will support the delivery of the Economic Strategy and the Regeneration aims of the Local Plan. The Council is focused on achieving the following outcomes;
1)    Helping companies to realise their growth plans
2)    Encourage inward investment into these sites
3)    Safeguard and create new jobs
4)    Raise additional NNDR for the Local Authority
The key employment sites along Dunnings Bridge Road are;
Switch Car Site,
Heysham Rd Industrial Estate
Peerless Refinery Site
Land adjacent to Switch Island Retail and Leisure Park.
Atlantic Park
Senate Business Park
Port Access
In line with City Region City Deal, Sefton Council is leading a Liverpool City Region Steering Group to develop a package of sustainable transport measures and minor highway improvements, aimed at improving access to the Port of Liverpool for all modes of transport. A major highway scheme is a possible long term outcome. In the meantime Sefton Council continues to work closely with the Highways Agency to identify opportunities to improve maintenance, traffic flow and noise barriers on the A5036.
 L5
Lift 5 (L5) in the Mersey Ports master plan represents an area of strategic port logistic expansion. A comprehensive redevelopment is the preferred approach to the L5 Port Development Zone, but the Council needs to understand the Port's plans in more detail.. Defining the L5 offer and presenting this to the market with the support of the Local Enterprise Partnership will be the first step. We envisage a collaborative effort is required with the LCRLEP, the Port of Liverpool, Liverpool City Council, Sefton Council and Liverpool Vision (the Mayor's development company) to bring forward redevelopment and attract investors and new occupiers. A strategy for supporting existing businesses in the L5 zone who wish to relocate will be required.
Office/Learning Campus
In the centre of Bootle a new vision for the Office/Learning Campus is being prepared (a key a regeneration priority in the Council's emerging Local Plan). This work will promote a joint ambition for Hugh Baird College, the refurbishment, re-use, or redevelopment of office blocks for appropriate new uses, the redevelopment of vacant and under-used land for appropriate uses and the development of new buildings of an appropriate scale and mass on the Stanley Road frontage. Within the wider commercial district and the Bootle Office/learning Campus, in particular, there is potential to convert secondary office space to improve carbon footprint and create flexible space suitable for office, incubator and live work space.
New Homes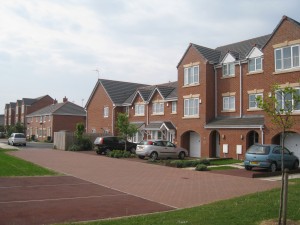 In south Sefton the Council will continue to work with its partners in reshaping the housing offer through careful deletion of obsolescent housing and the introduction of private housing and a range of social rented and affordable housing in desirable modern communities. This represents a continuation of the work begun by the former New Heartlands organisation. This activity is essential to try and ensure that the quality and the right type of homes retain existing residents and attract new residents. A key challenge is the Council's ability to unlock development at the Peoples Site, Hawthorn Road.
Delivering GreenPrint for Growth
An Environmental Investment Plan (area relating to the 'L2') that includes areas such as Waterloo, Crosby Coastal Park , Seaforth, knowsley/Peel area and its surrounding areas is to be prepared, with the support of stakeholder groups  that will identify deliverable activity and projects under the GreenPrint principles. This is the way forward for being able to access future contributions from the Atlantic Gateway Community Environmental Fund, who require a strategic approach to be taken.
Southport
A new Economic Prospectus for Southport to replace the Southport Investment Strategy 2008 will be prepared.
In view of reduced public funding, we need an Economic Prospectus approach to promote Southport's opportunity to private investors, illustrate its importance within the City Region and beyond in respect of its Visitor Economy, and as a place to locate and do business. This includes recognising strengths in the knowledge growth sector, digital and professional and financial services.
Southport Town Centre and Seafront
Southport is the premier visitor destination for Merseyside and the North West. Its core retail/leisure offer is at the heart of a cluster of hospitality businesses and their supply chains. The town's distinctive infrastructure and public domain defines its identity and underpins conference, golf and shopping-led visits from the UK and beyond.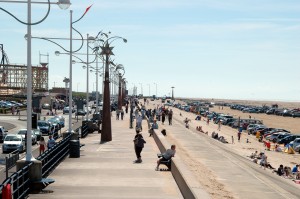 The first wave investment in the seawall allowed inland development to proceed; second wave development in attractions and the retail offer deepened its attraction to higher-spending, style-seeking visitors; and the third wave of investment during the 2000s focused on events, conferences and customer care. The visitor economy drives a substantial supply chain of local suppliers, manufacturers, growers and professional services.
A review and if required a refresh of the 2009 Visitor Economy Strategy will take place although it is not the intention to abandon the continued renaissance of Southport as England's classic resort and England's Golf Coast brands (promoted through the LCRLEP alongside the Liverpool 'Attack' brand), nor our own local 'Sefton's Natural Coast' brand. There will though be a need to assess the focus of 'A place called Southport' to reassure ourselves that the critical mass of attractions that have been delivered successfully in the last 15 years or so are meeting visitor expectations and if required take corrective action in respect of future investment in the Southport Offer, including place marketing, events, the public realm and additional attractions. Ideally this will be in conjunction with a new private sector Southport Business Improvement District.
Ensuring we make the most of Southport's cultural assets afforded by recent investment in the Atkinson Centre, Market Hall and Kings Gardens will need evaluating as part of a review of place marketing. In addition understanding the future function and form of Lord Street (traditionally viewed as Southport's Universal Selling Point) in light of changes to retail shopping habits and expectations is a priority. An agreed way forward on Marine Park and Southport Golf Course are all connected to the future visitor offer and success of the town along with other site specific opportunities in the Town.
Southport Business Park
The initial priority for the Council is to secure a developer partner for the balance of land within the original Business Park which is only partially complete A new partnership will facilitate further investment in the business infrastructure with view to attracting new and expanding companies wishing to invest within Sefton. This will includes opportunities to build on the high speed transatlantic digital assets represented by Hibernia .Atlantic.  Where possible a partner would be expected to examine and develop options towards a zero carbon offer.
New Homes, Kew Housing
Sefton Council have partnered with David Wilson Homes (DWH) for many years to bring much needed new housing to the Kew area. The Town Lane Kew site now has planning approval for a three part development of 668 new family homes including a number of affordable housing units. There will also be a Extra Care housing scheme comprising of 126 homes and 44 bed respite and dementia care building a small amount of local retail facilities
The third component of the development of this site will consist of new B1, B2,B8 business space and Sui Generis car showroom to be developed by  Wilson Bowden Developments  (WBD) the commercial development partner of DWH.
Progress on the development of these schemes will initially be preceeded by a major stabilisation of the ground and some general remediation.
A Sefton Economic Strategy has been prepared by the Council on behalf of Sefton Borough Partnership [LINK to http://www.sefton.gov.uk/default.aspx?page=11323 ]