News & Publications
09/09/21- Help to Grow Programme for businesses
The Help to Grow Programme will support senior managers of small and medium sized businesses to boost business's performance, resilience, and long-term growth.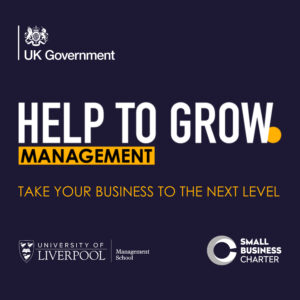 Accredited by the Small Business Charter, the Management School at the University of Liverpool is offering this 12-week practical programme, which covers all aspects of management, including finance and strategies for growth and innovation.
Read more information here or register for the programme on the University of Liverpool website.