News & Publications
Our Business Clinics are officially OPEN!!!!
Last week saw the launch of our increasingly popular Business Clinic drop in sessions at The Atkinson in Southport. A short video from the launch can be viewed here.
The clinic is open to anyone who has any questions about their business- be it an existing business or a new business (or even just a business idea). Cllr Marion Atkinson attended the opening to cut the ribbon and officially declare the clinics open!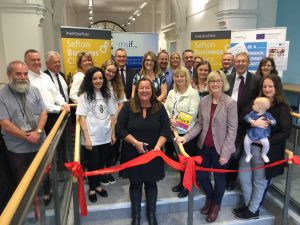 The clinics are free to attend with no prior booking required. Every Tuesday between 10am and 1pm at The Atkinson on Lord Street Southport. Come along and see us- any business, any size, any sector!