Bliss Hotels has swooped to acquire the 250-year head lease for the entire Southport Waterfront development from Promenade Estates.The undisclosed deal follows its acquisition of the Ramada Plaza Hotel at Southport Waterfront in December 2016.

Looking over the marine lake and coast beyond and adjacent to the Southport Theatre and Convention Centre (STCC), the Waterfront already comprises the 133 bed 4-star hotel, together with a Genting Casino and a Hungry Horse operated by Greene King.

Bliss Hotels – a Bliss Investment Partners venture – said it is already working up plans for the launch of the new Waterfront.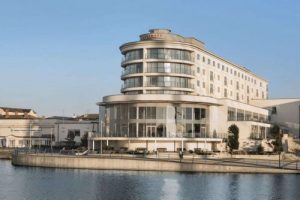 Daniel Broch, BIP partner, said: "[It] will be a vibrant multi-faceted leisure based destination in what is surely one of the finest coastal locations in the country. We've got a lot of additional space to work with so expect to see some really exciting ideas and additions which will connect with a wide customer base across the region. This is going to be a 'must see' for Merseyside ."Robert Agsteribbe, BIP & Bliss Hotels partner said:"Our belief in Southport has only firmed up since our 2016 acquisition of the hotel.

"The support and enthusiasm from Sefton council has been a key part of that combined with our increased understanding of the aspiration Sefton have for the location and, indeed, the energy and ambitions of the wider region – after all we're a frontline coastal location well within an hour drive of Manchester and Liverpool."In addition to BIP equity the deal was supported by senior debt from Santander combined with Mezzanine funding arranged by Kenfin.